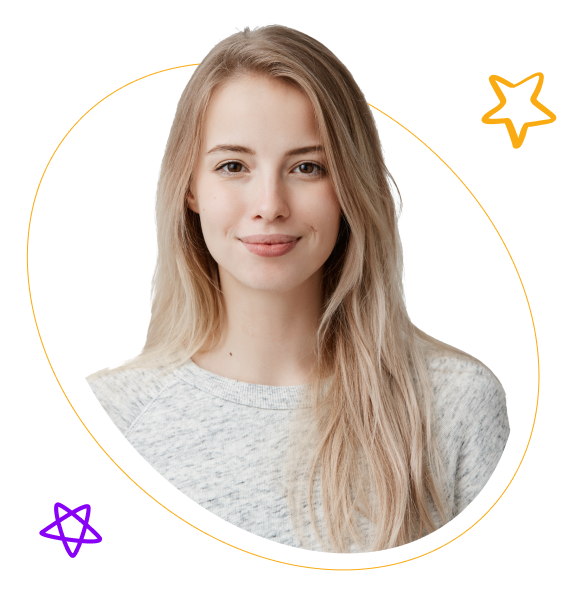 Creating your family with trust and transparency
One of the main benefits of IVF with egg donation is its high rate of success as the critical factor is the age of the egg rather than the uterus. Success rates for donor egg IVF can be 3 to 10 times higher than with traditional IVF due to the young age and fertility of egg donors.
Do you want to help give the gift of a lifetime through donation?
Egg donors give the most precious gift of all - the gift of parenthood. This rewarding experience also includes being compensated in order to help with educational opportunities, family obligations and future goals.
As a young woman considering giving this gift of family, we'd like you to know that you will be well cared by our qualified IVF specialists. Our egg donation program has helped hopeful parents from around the world find their path to a perfect match, and we're always ready to welcome responsible young women to join our team.
We are proud of the genuine relationships we develop with our egg donors, as we guide them through the donation process.
Why Become an Egg Donor with Be Parent?
Helping someone experience the miracle of life is an extraordinary feeling. Along with the knowledge that you are providing an invaluable gift, you are compensated for your time and commitment to the donation process.
We will make every effort to ensure that your needs are met. If you have any questions about the benefits of donation, please contact us. They include:
Financial compensation
Extensive complimentary physical, reproductive and psychological screening
Reproductive assessment for personal future family building
Altruism at it's finest!
To Qualify as an Egg Donor
Be between the ages of 21 and 29 years old
Be in good health, physically and emotionally
Have a family history free of heart disease or heart attacks under the age of 55
Have a BMI no higher than 28
Have not smoked cigarettes in the past 12 months
Have regular monthly menstrual cycles
Be willing to undergo a thorough medical and psychological evaluation
Be willing to take injectable medication
Be free from sexually transmitted diseases
Have no history of drug use
Egg Donor Questions & Concerns
Before deciding to become an egg donor, it's natural to have questions about the egg donation process. Below we have listed some of the most common egg donor questions and concerns to help you make an informed decision. If you have a question or concern that is not addressed, please contact us.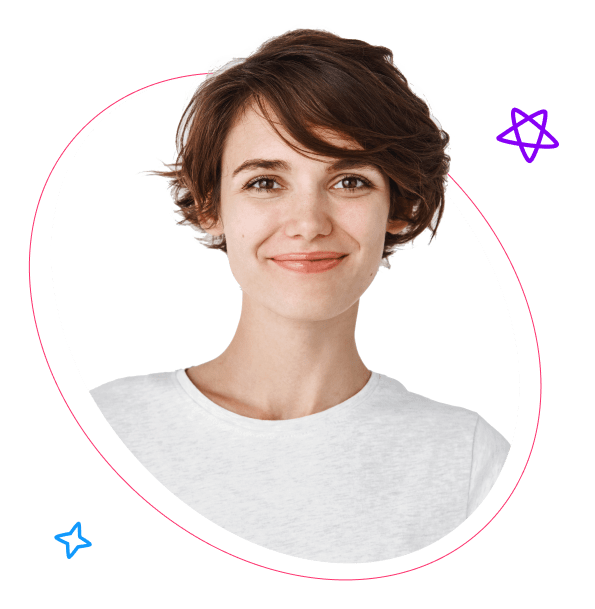 Will my personal information be kept confidential?
Yes, our egg donor application process is 100% confidential but your name and identity will be released the intended parents you will be helping according to Georgian law. The degree of contact between yourself and the couple you will be assisting will be according to your comfort level.
What is the time commitment for donating eggs?
The time commitment for donating eggs varies but is usually between 3-5 weeks. The last two weeks of the egg donation cycle is the most time-consuming with several clinic appointments each week. We work with our donors schedules to make appointment times as convenient as possible.
What medications are involved?
Birth Control - may be taken to regulate a donor's menstrual cycle. Possible side effects include nausea, spotting between periods, lighter periods or mood changes.
Gonadotropin - This is a hormonal medicine that will help the eggs mature. It is administered daily during the stimulation cycle which usually lasts around 12 days. Lupron is a common gonadoptropin. Some possible side effects include headaches or moodiness or hot flashes.
Follicle Stimulating Hormones (FSH) - FSH helps a woman produce more than one egg per cycle for the purpose of egg retrieval. It is taken once a day for nearly 10 days. Clomid is a common FSH. Side effects are mild for most people but may include hot flashes, bloating, moodiness, headaches or nausea.
Human Chorionic Gonadotropin (hCG) - An injection of human chorionic gonadotropin triggers ovulation. This is taken the day before the egg retrieval procedure or approximately 36 hours in advance. hCG carries the same side effects as gonadotropins.
How long is the egg retrieval procedure?
The egg retrieval procedure typically lasts about 20 minutes.
Is egg retrieval painful?
Egg retrieval is a minor surgical procedure that is relatively painless with the help of a local anesthetic. During egg retrieval, ultrasound images are used to guide a small needle through the upper part of the vagina into the ovary. A gentle suction method is used to remove the egg and fluids.
What is recovery like after the egg retrieval?
There may be some slight cramping or soreness over the next few days. Panadol or a similar over the counter medication is usually enough to make patients comfortable, but pain medication can be prescribed if needed. Many patients return to work the following day.
Will donating my eggs have any long-term reproductive health repercussions?
Egg donation has been happening for decades and so far studies have shown that there appears to be no increased incidence of birth defects, congenital abnormalities or spontaneous miscarriages associated with the use of egg donor medications.
Will taking these medicines put me at risk for cancer?
Egg donation has been in practice for nearly 30 years and so far there have not yet been any definitive links between egg donation and cancer. While nothing is ever certain, these medications are commonly used by thousands of women each day.
How do I Become an Egg Donor?
First, please complete a confidential online application where we can learn about your health, fertility, educational background, and lifestyle. Egg Donor Application