Broaden

your

horizon

–
try
Surrogacy in Georgia
Pursuing surrogacy in Georgia is a popular decision for a growing number of intended parents. Choosing the best suitable country for surrogacy defines your whole journey. Each country that allows surrogacy has their own laws surrounding it, so researching various locations and their views on surrogacy is a big part of your adventure. Be Parent operates in Georgia – a country that's famous for its astonishing nature, healthy environment, rich culture and friendly people.
Surrogacy in Georgia is pretty popular among fertility professionals around the world because of its flexible laws and smooth exit process. Surrogacy laws in Georgia guarantee a safe and enjoyable journey to couples of all statuses. Affordable prices, easy exit process, smooth process of giving out birth certificates and many more advantages is why we've chosen to operate in Georgia.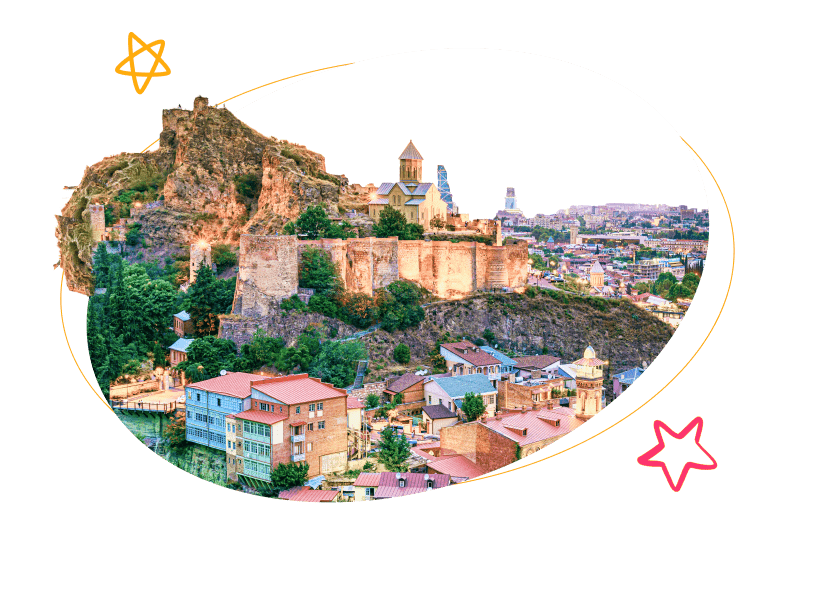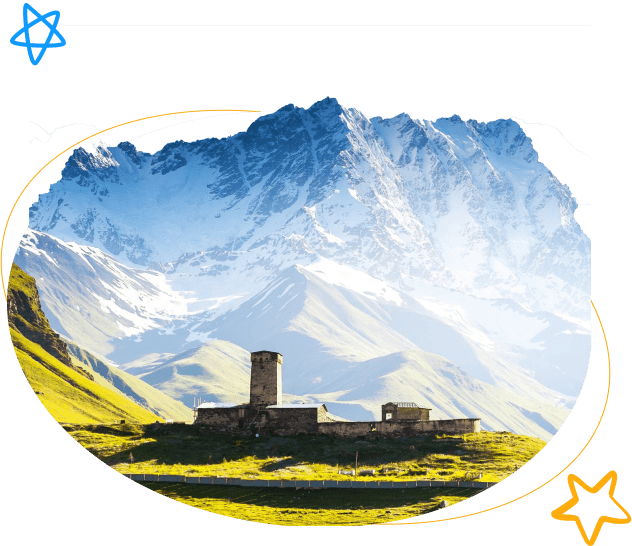 Why
choose
Surrogacy

in

Georgia?
Georgia lies in the region of Caucasus, among Europe and Asia, and is one of the few countries where international surrogacy is completely legal. According to many medical professionals and intended parents, surrogacy in Georgia is smooth, uncomplicated and comfortable. The country has a big history of fulfilling the dreams of many intended parents – the law that regulates surrogacy came into force in 1997. Since then, the process of surrogacy in Georgia has improved to perfection. Because of the high standard and trustworthy process of surrogacy, Georgia has become increasingly chosen by intended parents from all over the world.
The laws surrounding surrogacy in Georgia are very flexible and comfortable for parents-to-be. According to Georgian surrogacy laws, children who are born via surrogacy in Georgia receive their birth certificate in a span of few days, and the names of IP's are written as the baby's parents! This allows our patients to obtain the birth certificate in their name in just a day, which makes the whole legislative process whole less complicated. Surrogate mothers from Georgia are strictly required to comply with all medical laws, maintain excellent health, and have at least one child prior to participating in a surrogacy program.
The environment and the weather are exceptional and captivating in Georgia, which gives our patients a peace of mind concerning the wellbeing of the surrogate mother and the baby. Additionally, traveling and staying in Georgia is very affordable, so international IPs can come and enjoy the mesmerizing views while maintaining a relationship with the surrogate mother as well as their agency!
Turn Your Journey To Parenthood

Into
Vacation
Pursuing surrogacy in Georgia gives you a chance to open up to new adventures! Immerse yourself in lavish culture, delicious local food and alluring nature and turn your journey to parenthood into a vacation!