Understanding how all the elements of a surrogacy process tie together can be confusing, but with our experience, each step of your journey is clear and transparent.
Apply as a surrogate or parent
Fulfill registration requirements and complete initial consultation
Confirmation of pregnancy
Delivery day and beyond
* Be Parent is a relationship-based agency; we encourage strong relationships between intended parents and surrogates.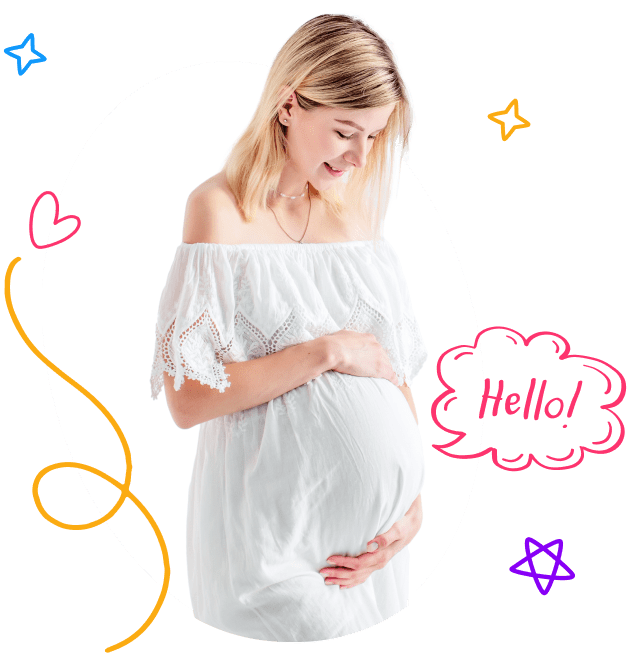 Frequently Asked
Questions
Whether you're considering surrogacy, becoming a parent through surrogacy or still researching what surrogacy is all about you will undoubtedly have many questions along the way…
How do I/we get started on the surrogacy process?
Be Parent offers intended parents individualized treatment and care. In order for us to guide you accordingly it is helpful to have answers to the following questions: Are egg and/or sperm donation needed? Do you have frozen embryos already created and ready to use? Do you, as intended parents, need any additional screening or testing before proceeding with an IVF cycle?
Why should I use a surrogacy agency?
Agency support is a good idea for all parties involved. An agency helps  manage the important relationship between the surrogate partner and intended parents and we provide emotional and psychological support for each individual involved in the process. Factors such as cost, fertility specialists, clinics, escrow accounts, legal documentation and appointment scheduling  can cause unwelcome stress during an otherwise positive and exciting process. Relying on a surrogacy agency to manage the details allows intended parents and gestational carriers to feel secure, knowing the surrogacy plan is mutually agreed upon, and everyone's interests are protected.
How much does surrogacy cost?
There are many variables involved, and every journey is unique so it's tough to come up with a figure. It depends on the individual situation and accompanying needs. A general estimate though, would be $28 500 – $70 000, including surrogate compensation.
What is a Gestational Carrier's motivation to be a surrogate?
The most common answer to this question, hands down, is the desire to share the gift of parenthood with someone not able to experience it otherwise. Our surrogate team tell us how much they loved being pregnant, and feel secure that their own families are complete. While there is deserved compensation and this allows for significant benefit to the surrogate partner and her family, this is rarely the sole motivation. 
What kind of relationship will our surrogate partner expect during the pregnancy and after birth?
Great question! And one that has many different answers. This is a significant part of a surrogacy journey, and we do our best to match expectations on both sides; clear communication is key. The majority of gestational carriers and intended parents would like to experience attending appointments together, when possible, especially the big ones…hearing baby's heartbeat or ultrasounds. The level of communication throughout a journey is established ahead of time according to both parties' location, schedules and comfort level. 
How to start the process?
An initial consultation with our team is the first step! Our qualified specialists will provide a full assessment of your needs and recommend the best program fit as well as tips and guidelines for your own personal surrogacy map.
You've been waiting long enough
Are you ready for the lifetime gift of parenthood? To be a patient and loving teacher, leader and protector? And to also…change diapers, wake up at odd hours, nurse stomach flus and experience your first break-up all over again through your teenager? 
We're here to help. 
14 Mtskheta Street, Tbilisi, Georgia