Be Parent

Has Been

Building Families

For More Than

3 Years
Being able to bring new lives in the world and make miracles happen for our patients is a blessing for us. Knowing that our service changes lives forever is a responsibility that defines our mission. Be Parent has been working tirelessly, day and night, everyday, for more than 3 years. 
Our dedication, respect and love of making our patients' dreams a reality has driven us to our achievements. We already have patients from more than 70 countries, made more than 210 couples happier than ever, and thanks to our IVF professionals, about 200 babies were born!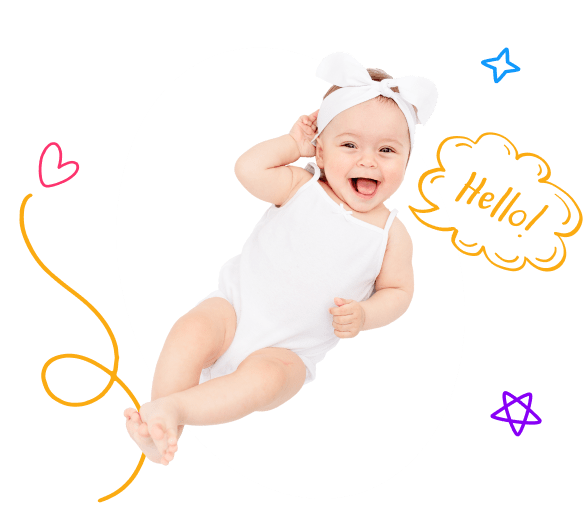 How Does
The Surrogacy

Process

Work?
The surrogacy process can be overwhelming at first, however, looking at the individual steps that make up your journey is a good way to understand how it all works. Here's a step-by-step guide to the surrogacy process, and a surrogacy timeline to help you see how long it takes to have a baby through surrogacy.
Consultation & starting the process
• Consult with us
• Signing agreement for services
• Introduction Call
• Matching with egg donor(If needed)
• Creating embryos
The first step in the surrogacy process is one of the biggest ones – making the decision to grow your family through surrogacy and choosing an agency. Once you've signed on with Be Parent, you will have your introduction video call with the Patient Manager who will support you throughout your journey. You will also with an egg donor (if Needed) and create your embryos (If Needed). The timeline for this stage is approximately 1 month.
Matching with Surrogate (Egg donor)
• Matching process & approval – Surrogate Mother
• Introduction with Surrogate mother
• Surrogate Medical screening
• Start the program to pregnancy
• Matching process & approval – Egg Donor
The matching process is one of the most exciting parts of surrogacy, because you will be finding the selfless superhero who will help you expand your family! Be Parent team will do their best to find the perfect surrogate match based on your requirements. Once we will select a couple of available surrogate mother profiles, fertility doctor which will be assisted to your case will check their medical health and she will recommend which surrogate mother is a perfect match! After that, we will schedule an introduction video call with you and with the surrogate mother.
If an egg donor is needed, in this case, you will have access to our egg donor database, after selecting the donors, we will once again check the egg donor health condition and we will give you final updates on the donor, if after that we will have a "YES", you will be officially matched!
Medical and legal procedures
• Medications & Monitoring
• Contract with surrogate mother
• Embryo Transfer
• Beta Test
During the medical and legal phase, there will be many important events to look out for. At first, your surrogate will go to the chosen IVF clinic for her medical screening. On that day, the surrogate will go through testing and examinations with an IVF doctor.
As soon as she's been cleared and approved of by your IVF doctor, the surrogate will likely be prescribed fertility medications before the transfer to ensure success. She will receive her guideline and begin to take her medications as well as being monitored at the chosen local clinic.  Be Parent team will make sure that monitoring goes smoothly and exactly on chosen dates, so to do that, we'll choose the best suitable local clinic which will be close to the surrogate.
At the same time, the intended parents will be working with their lawyer to draft their surrogacy contract. This allows us to eliminate any possible complications from the start. During this timeframe, the carrier will be working with the lawyer too. This process usually takes several weeks.
When the medication starts working and the timing is perfect , your surrogate will go to the IVF clinic for the embryo transfer. The carrier will be taking beta tests until there is a confirmation of the fetus' heartbeat – the biggest milestone of the surrogacy journey!
Pregnancy
• Ultrasound check-ins 
• Hospital and delivery preparation
• Baby's birth
The pregnancy stage is usually the longest and the most anticipated step in your surrogacy journey. During this exciting step, you'll continue to have a steady and frequent communication with the surrogate mother. We know that every intended parent wants to get as much information as possible about their baby, so our team will update you on the pregnancy and your baby after each procedure. Every ultrasound check-ins or appointment she might have to take, you will be updated with reports, photos and videos. Around the 10th week of pregnancy, the surrogate will be assigned and released to her own OBGYN. After some time, around 20 weeks, the intended parents will be facing one of the most exciting moments of their journey – finding out the sex of their baby!
After this, our team and the medical staff will continue taking care of the surrogate and the baby, to ensure that the fetus grows steadily, is healthy and in the best conditions. We'll also be making sure that the surrogate mother is content and happy with her decision, so we'll assign her to her own personal mental health specialist.
Successful pregnancy is followed by the long-awaited delivery! The surrogate mother will give birth with the best medical team in the country and the baby will be waiting for its parents in its personal ward. If possible, intended parents can be present during delivery to experience the magic of birth!
#14 Mtskheta Street, Tbilisi, Georgia
Get
Free

Consultation

Anytime