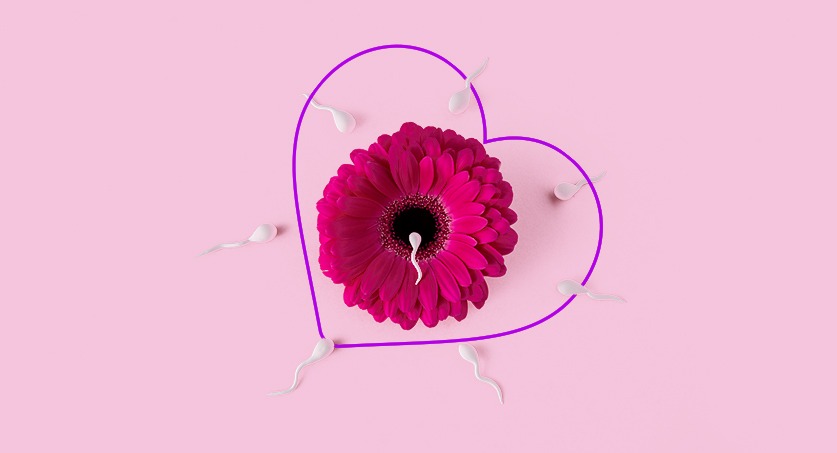 Every one of us deserves the opportunity to be a parent – we have integrated this philosophy in the design of a varied set of treatment pathways so as to be able to provide family-building solutions to intended parents of all statuses.
Every one of our Be Parent team members is coming from a place of first-hand experience. Whether it be IVF or surrogacy, all of us have been personally touched, in some way by infertility, and have acquired a skill-set of intuition and sensitivity as a result. We know, on a deep and personal level, just how important support becomes when you're making the life-changing decision to create your family through artificial reproductive technology (ART).
Be Parent offers a comprehensive selection of options, including programs incorporating own-gametes and egg and sperm donation services, so every future parent has a fertility blueprint suited to their particular needs.
IVF, combined with surrogacy, implies a 'third-party' or 'gestational surrogate' is carrying a baby to term for an intended parent unable to do so. It's essential to properly understand how IVF and surrogacy processes work, before weighing your options, which is where we come into play. Experts in our field, we've helped hundreds of prospective parents successfully coordinate their surrogacy journeys, providing specialized counselling on the varied outcomes as well as the ups and downs this special type of family-building presents.
Program Options
Self-Cycle and FET Surrogacy Programs
The Frozen Embryo Transfer (FET) process involves thawing an embryo, frozen during a previous IVF cycle, and transferring it to the uterus of a prepared surrogate carrier in the hopes it implants and develops into pregnancy. Embryos used in this program could be from prior fertility journeys elsewhere or created at our clinic using intended parents' own gametes or donor gametes.
Who does this type of program help:
Intended parents with biological or donor embryos already created
Intended parents with healthy gametes but unexplained infertility, history of frequent miscarriage, uterine complications and inability to carry due to disease or psychological trauma
Men or women who wish to preserve their fertility by cryopreserving embryos for the future
Surrogacy Programs with Egg Donation
Many factors can affect your ability to produce healthy eggs and successfully achieve and sustain a pregnancy. Egg donation is a long-held expectation for single men and same-sex couples, but can be an emotional decision for intended mothers. Our donor-screening process ensures that only eligible, healthy and informed egg donors are accepted into our donation program, which additionally protects our clinic's consistent rate of success.
Our egg donors fall into 2 categories, according to their personal preference as well as Georgian law:
Anonymous Donors: In this scenario, both the donor and recipients' identities are protected. Selection involves reviewing profiles from our database, with the help of a donor coordinator, who assists in facilitating the closest match possible that best meets the intended parents needs.
Once a donor is selected, she follows medical protocol for follicle stimulation, as prescribed by the medical team, and her eggs are collected on retrieval day and fertilized with the intended father's sperm. Fertilized egg and sperm develop into embryos which are then transferred to the uterus of a prepared surrogate carrier in the hopes of positive and sustained pregnancy.
Who does this type of program help:
• Intended mothers over the age of 35 or with poor egg quality or low ovarian reserve or history of repeated miscarriage
• Same-sex or single intended fathers
12 Week Assured Surrogacy Program
To reduce anxiety, as well as financial risk, Be Parent offers a 12 Week Assured Pregnancy Program. According to this framework, unlimited ICSI IVF attempts are provided until 12 weeks gestation. If our efforts don't result in pregnancy, or, miscarriage occurs before 12 weeks, then program services resume from the beginning at no additional cost. This program is considered successful once pregnancy reaches the 12th week benchmark.
Directed Donors: A directed donor is a candidate whose profile is open and who has shared her identity and contact details. It is possible to speak with Directed Donors
and possibly even meet in person ahead of selection.
By choosing our 12 Week Assured Pregnancy Program, patients are able to approach transfer attempts with the security of knowing that if faced with failure, further attempts are available at no cost. Egg and embryo numbers become less crucial and program flow feels more stable.
Live-Birth Assured Surrogacy Program
Without-a-doubt our guaranteed live-birth program resonates the strongest with intended parents. This program is assured to result in successful pregnancy and birth and takes away all the uncertainty that has previously permeated the lives of hopeful parents. This program provides the opportunity to avoid the risks commonly associated with IVF by a set financial obligation, unlimited attempts and the assurance of a healthy baby within a promised time frame.
Who does this program help:
• Patients who have experienced multiple failures in the past • Those suffering from fertility anxiety
• Budget conscious intended parents

Program Success Rates
Sometimes, numbers speak louder than words. The success rate behind a clinic and surrogacy agency is an important criteria when researching the best provider for your surrogacy journey. Statistics don't give you the entire picture but undeniably lend to a provider's standards and professionalism. Our intended parent testimonials and clinical success rates reflect our work ethic and dedication.
Be Parent's successful live birth rate –
Be Parent's first or second attempt successful live birth rate –
Be Parent's first or second attempt positive pregnancy rate –
Our Be Parent team is here to guide you on the best program design for your needs. Please contact us via our website www.beparentsurrogacy.com or email us at [email protected] to book a complimentary assessment with one of our experienced fertility coaches.