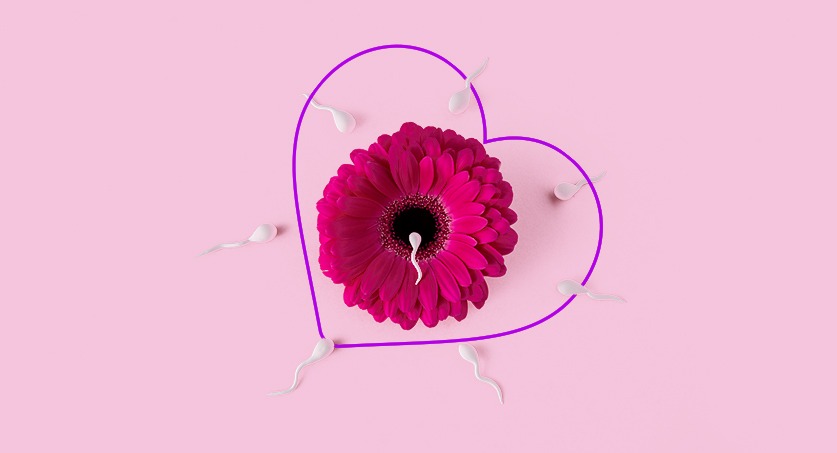 Every couple deserves an opportunity to be a parent – this is what Be Parent has been working towards for more than 3 years. Offering an ultimate chance of having a child to our intended parents is a noble mission for us, which motivates us to be better than the day before!
Each of our team members has had an experience with surrogacy. Some of us have gone through the same journey as our intended parents, so we know exactly what you need. This is why we managed to help many parents struggling with infertility and make sure that our fertility programs maximize their chance of becoming a parent. We fully commit ourselves to provide comfortable, caring treatment to each of our patients, because we know just how important support is when you're making a life-changing decision.
We offer comprehensive surrogacy and egg donation services to intended parents who dream of completing their families and bringing a healthy baby home. At Be Parent Surrogacy, we offer 3 different donation and surrogacy programs. Such as Basic donation and Surrogacy, 12th week guaranteed pregnancy, and live-birth guaranteed programs, which means that every couple can find a program that's right for them!
IVF and Surrogacy
IVF surrogacy uses a third-party "gestational surrogate" to carry the pregnancy when a patient is unable to carry a baby to term herself. The gestational surrogate may also be called the "gestational carrier" or "gestational mother."
We've helped dozens of parents through their reproductive journeys by counseling them in their decision to pursue In Vitro Fertilization (IVF) combined with surrogacy. We know that as you weigh your options, it's essential to understand how the IVF surrogacy process works. It's also important to recognize this choice comes with a number of considerations, but we're here to help you find your path when it comes to your fertility and your well-being by answering any questions you have around this process.
The gestational surrogate signs a contract with the intended parents to undergo an embryo transfer procedure using embryos created through IVF and to carry the resulting pregnancy.
12th Week Guaranteed Pregnancy
To reduce the emotional and financial risks associated with the Egg Donation program, Be Parent offers 12th week guaranteed pregnancy. In the framework of this program, we guarantee to have unlimited IVF-ICSI attempts until we will have the 12th week of pregnancy. If our efforts don't result in pregnancy or miscarriage happens before the 12th week, the program will restart without an extra fee of charge. The program will count as a success once we will result in the 12th week of pregnancy.
By choosing our 12th week guaranteed pregnancy program, patients experience less uncertainty. Patients no longer need to worry about the number of eggs needed, if the eggs will survive thawing and whether they will develop into usable embryos.
FET & Surrogacy
Frozen Embryo Transfer (FET) involves the use of thawed embryos that were frozen in a previous IVF Cycle and transfer this embryo into the uterus of the surrogate.
A surrogate is required to undergo a Frozen Embryo Transfer cycle in order to achieve a pregnancy.
Prior to this procedure, she will be asked to meet with the Fertility specialist to ensure she is medically suitable for the surrogacy program. The surrogate will also be asked to attend an information session with a fertility coordinator. During this session, she will be informed about the type of treatment she will undergo (e.g. medications), the risks of the procedure and the pregnancy, lifestyle recommendations, and other requirements.
Live-Birth guaranteed program
Be Parent offers Guaranteed live-birth Programs, which is one of the best, safe and smooth infertility treatments available. These programs are assured to result in a successful pregnancy and a baby to call your own, giving parents-to-be the opportunity to avoid risks commonly associated with these procedures. With just one sum, you have a clear financial obligation that eliminates the risk of failure and guarantees a healthy baby to bring home within a promised time frame.
Our Guaranteed Live-birth Programs are ideal for intended parents that want to avoid the stress and uncertainty that can come from infertility treatments. Through these programs, you can sit back and relax, knowing that your dream of parenthood will be achieved at the end of your journey without failure or any additional payments.
Basic Donation and Surrogacy
Many factors can affect your ability to produce healthy eggs or carry a child to term. In these situations, our Fertility Services offer comprehensive egg donation and surrogacy services.
Choosing an egg donor is an emotional process. It's not just part of your fertility program, it's a decision that has a significant impact on your family and your future baby. Our Egg donor screening process ensures that only healthy, capable, and informed egg donors are accepted into Be Parent's database. This keeps our success rates high so we can consistently provide results for our families.
If you wish to identify an egg donor, you have two options:
Anonymous donor: An anonymous donor is a healthy, generous female between the ages of 21-29 who is interested in assisting a couple to achieve their dream of having a baby. In this scenario, both the donor's and the recipient couple's identities are protected. An anonymous donor is chosen by reviewing profiles from our pool of donors, with the help of a donor coordinator, who helps you make a match that best meets your needs.
Directed donor: A directed donor is someone you will meet and who is interested in assisting you in having a baby.
Once a donor is chosen, the screening process begins. All of our donors, whether anonymous or directed, are thoroughly screened through the same process as surrogates.
Success Rates for Intended Parents Having a Baby in Our Programs
Sometimes, numbers talk louder than words. The success rate of a surrogacy agency is one of the most important criteria while searching for the right team to support you through your journey. Be Parent has worked tirelessly to achieve exceptionally high success rates in just 3 years. We believe that our impressive numbers of success will give you a perspective of our work ethic and dedication.
Be Parent audited success rates for intended parents having a baby in our program – 95.6%
Success rate for completed journeys with at least one embryo transfer – 97.4%
Success rate for those who had a baby from their first transfer, or completed at least two transfers – 99.%
Take a step towards parenthood and feel free to reach out to us! Remember – with enough hope and support, miracles do happen!