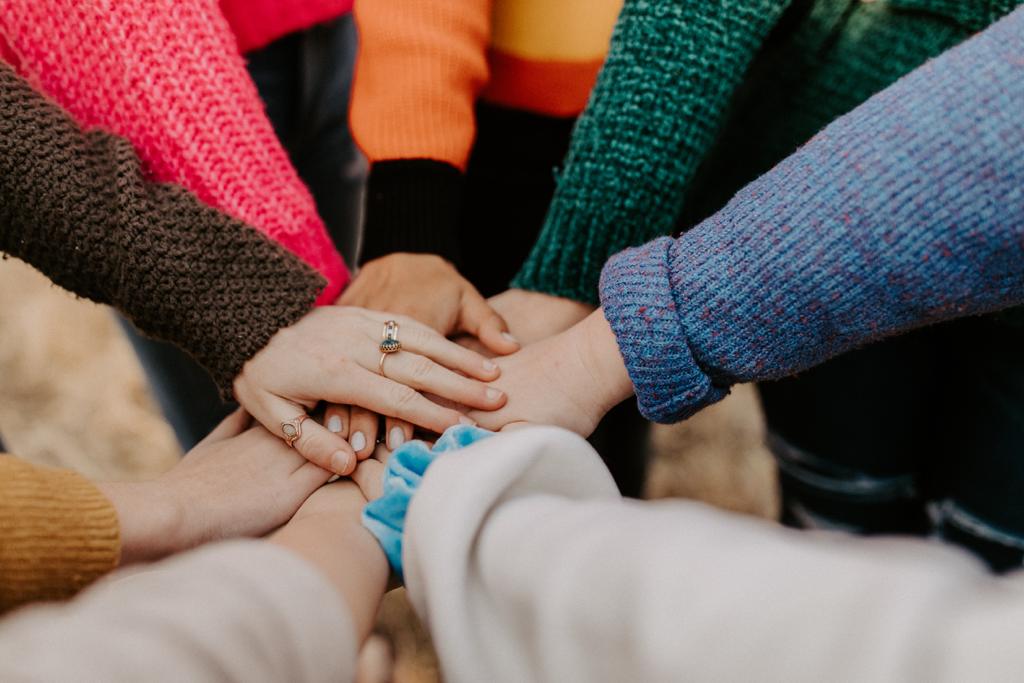 Selecting an agency's support provides assurance that you and your Surrogate
Partner will have the support needed to navigate a surrogacy journey abroad
safely, ethically and as smoothly as possible.

1. Responsible pre-pregnancy preparation

Ensuring responsible preparation is in place so a Surrogate Carrier is reassured
from the beginning that she will be able to successfully see a journey through from
start to finish. Considering a Surrogate's physical and emotional history, as well as
available support systems, provides protection and needed security for a smooth
and positive surrogacy experience.

Surrogate Carrier Eligibility Requirements

• Must have delivered 1 child of her own, and be currently parenting at least one
child.
• Must have experienced successful pregnancy and birth, without complication, as
documented by medical records.
• Must be between 23-39 years of age.
• In most circumstances, must have a Body Mass Index (BMI) of no higher than 33.
• Must have the support of immediate family
• Must be financially stable
• Must not struggle to lead a stable, responsible lifestyle
• Must not use narcotics, smoke cigarettes, or abuse alcohol

Multi-Faceted Screening

Home Study and Interviews
A surrogacy journey often requires a commitment of a year or more. Interviews
serve multiple purposes, including ensuring that each candidate fully understands
and accepts the responsibilities and potential challenges they may face over the
course of a journey. There must be a reciprocal confidence from both the agency
and the Surrogate side, that both parties will be committed to seeing a pregnancy
through to completion.

Family Support
The decision to be a Surrogate Carrier affects every member of a household and
support is beneficial during any pregnancy, for this reason an agency should meet
the immediate family of a Surrogate Team Member to ensure their
encouragement. In this way it's assured that each Surrogate will have support
available to increase her emotional well-being throughout pregnancy, delivery and
the postpartum period.

Criminal Background Clearance, Marital Status Clearance and Legal Consultation
Once a Surrogate Partner has successfully passed her initial psychological
screening, she should provide a clear criminal background certificate in order to
proceed to the next screening checkpoint.

Certain embassies require Surrogate Carriers to hold single status. To adhere to
this requirement, a Surrogate Candidate should provide official certification
attesting to her single status preventing potential legal obstacles for herself and
the Intended Parents after birth. A legal briefing should also take place in the
Surrogate Candidate's native language to ensure there is good understanding of
the legal documents being signed pre and post birth.

Medical Checkpoints
Once a Surrogate Candidate has successfully completed initial screenings and
interviews, she should then be referred to her medical care team for physical and
reproductive health assessments. Every Surrogate Candidate is screened for viral
and sexually transmitted disease as well as hormonal levels. An ultrasound scan
should be performed to assess endometrial health and the viability of successfully
carrying a baby to term.

IVF training
It's crucial every Surrogate Carrier understand her own cycle, the IVF process, the
required medication and how these all effect the body and temperament. In
addition, thorough training should be provided, as well as support for the
medication administration phase of treatment.

2. Wellness and care initiatives during pregnancy

Full Health Insurance

Complete health insurance coverage should be provided to cover all eventualities
during pregnancy.

Close Accompaniment

Designated personal coordinators should support both Surrogate Team Members
and Intended Parents during the surrogacy experience. These coordinators should
be available 24-7 and provide accompaniment to medical appointments, consistent
medical updates, medical reports for record-keeping as well as facilitate
relationship-building.

Wellness and Mental Health Provisions

• Workshops and guidance on physical health and nutrition
• Get-togethers for Surrogates and their immediate family members
• Access to Doula care throughout pregnancy and the postpartum period
• Self-care initiatives to help Surrogates feel pampered
• Outings and activities promoting Surrogate team togetherness and the
benefits of shared experience
• Holiday and personal celebrations to highlight the contribution of the
Surrogate Team
• Unlimited access to counselling assistance to assist in managing personal
stresses, anxieties, surrogacy-related fears and the post-birth transition

Required Training and Educational Workshops
Both the Surrogate Carrier and growing baby benefit from a healthy lifestyle, just
as with any pregnancy. Knowing exactly what to expect along each step of the
surrogacy journey reduces anxiety and placing an emphasis on personal wellbeing lends to as safe and healthy a gestational experience as possible.
• The importance of avoiding alcohol, smoking and narcotics;
• Importance of adequate sleep, rest and fresh air;
• Dietary guidance and the benefits of a nutritious diet;
• Safe mild to moderate exercise instruction;
• Self-care and personal hygiene guidance;
• Developmental stages of gestation and what each trimester means
• Bodily changes and side-effects of pregnancy
• Constructive communication and relaxation tools
• How to share the surrogacy experience with friends and family
• How to educate and involve children in the surrogacy experience

3. Extending resources throughout birth and postpartum

Support during birth and the postpartum period is just as important as during
pregnancy, and helps Surrogate Partners transition gently to the end of their
journey.

• Familiarization with the birth clinic
• Pre-communicated expectations for a birth plan and birth partner
• Private delivery
• Post-birth legal appointments with accompaniment in native language
• Access to post-birth counselling

Be Parent Postpartum Resources

• Be Parent Doula support for Gestational Carriers from 23 weeks of pregnancy.
Our Doula is an accredited baby nurse and pregnancy coach who is on hand to
support emotionally throughout the birth and postpartum phases of the
surrogacy process.
• Personal shopping for groceries / self care / family care
• Taxi / transportation and logistics coordination
• In-home care for post-birth rehabilitation and medication administration
• Accompaniment to all after-birth follow-up medical checks and legal
appointments
• Unlimited access to counselling assistance to assist with the post-birth transition
• Intended Parent relationship-building guidance if mutually desired after birth

4. Staying connected

Being kept reliably connected is important for both Intended Parents and
Surrogate Partners in order to build a rapport of trust with their surrogacy agency.

1. Availability and responsiveness of coordination teams

Both Intended Parents and Surrogates are assigned personal coordinators of their
own. This is vital in keeping communication free-flowing. These personal support
members work in tandem together, using various communication strategies to
keep all parties involved.

Given the challenge of various time-zones, the availability and responsiveness of
the entire coordination team is one of the most important aspects so everyone can
participate in key dates and milestones in real time; missing as little as possible in
the process.

2. Record sharing

Scan images, reports and milestone screening videos are important records to
receive in order to feel secure in surrogacy from a distance.

3. Connection Options

• In person visits
• What's App / Zoom Calls
• Synchronized pregnancy apps and calendars
• Program Guides (provided ahead of time so Intended Parents and Surrogate
Partners know what milestones and dates to expect and can follow along)

4. In-program Doula classes (end of second trimester or beginning of 3rd)

Online instructional classes help prepare Intended Parents and Surrogate Partners, from the 20th week of pregnancy for the milestones and life-changes
ahead as well as practical guidance for baby's arrival and first year of life.

5. Countdown to Birth

The estimated due date is provided and updated throughout each trimester in the
medical report provided for each ultrasound scan. When planning for a c-section,
Intended Parents' arrival window is provided more clearly but even so, the exact
date is only confirmed 3-5 days before delivery. For this reason, Intended Parents
should be on standby for a month prior to their baby's due date.

5. Ensuring Boundaries Are Respected

Through mediated communication, the relationship built between a Surrogate
Carrier and Intended Parent is a team effort, and designed to respect the needs
and comfort level of all parties.

1. Intended Parent interview

An agency should discuss with Intended Parents, ahead of program start,
communication boundaries and the parameters of appropriate involvement to
ensure that they are in agreement, before being matched with a Gestational
Carrier.

2. Mindful Matching

Intended Parents and Surrogate Partners should be matched with special
consideration paid to key personal preferences (delivery mode, travel, termination,
multiple delivery, communication frequency, after-birth relationship expectations)

3. Mediated Communication Only

A Surrogate coordinator or agency team-member should be on-hand for all online
communication and in-person visits between a Surrogate Carrier and Intended
Parents. All communication and visits should be pre-arranged in order to be
mutually convenient on both sides.

4. Social Media Privacy

Both Gestational Carriers and Intended Parents should be advised ahead of a
journey to protect their privacy and the privacy of family members online so as to
prevent boundary oversteps.

5. Ownership of birth plan and private delivery

Every Surrogate Carrier should be within her rights to determine her birth plan
(within accordance to clinic policy) and have a private delivery with her birth
partner of choice.

8 Supportive Tips for Gestational Carriers

1. Ensure your immediate family is fully supportive of your plans to be a
Gestational Carrier

2. Speak to former Surrogate Team Members and ask how supported they
felt by their agency and Intended Parents during their journeys

3. Research agency health insurance coverage and access to mental health
support services

4. Attend all offered counselling opportunities regardless whether you feel
you need them or not

5. Plan ahead as to how you will react to questions about your pregnancy,
from those around you unaware of the surrogacy

6. Clearly communicate your wishes regarding Intended Parent
communication, multiple birth, delivery mode, travel and after birth
expectations

7. Think about a birth plan and communicate your needs and priorities
ahead of time

8. Keep open communication with your personal coordinator and notify of
any issues or developments immediately, as they arise and without delay

11 Supportive Tips for Intended Parents

It's important for Intended Parents to remember that no-one will treat a pregnancy
in exactly the same manner that they would. Intended Parents can manage the
highs and lows of a surrogacy journey by following the guidelines below.

1. Define and communicate your expectations with your personal
coordinator at the beginning (communication scheduling, relationship
development, additional supports needed above program options )

2. Have hard conversations at the start and don't put them off (genetic
screening, termination, multiple birth, legal aspects, Intended Parent's role at
birth, gender expectations)

3. Take advantage of your agency's connection tools

4. Understand that surrogacy is not magic (although it is an incredulous feat of
synchronization and technology). A surrogacy involves the very same
challenges and risks as any pregnancy.

5. Be patient and trust your agency's guidance

6. Be flexible and accept that your journey may no go entirely as planned.
Too many human elements are at play for all aspects to unfold exactly the way
you might want them to.

7. Respect your Surrogate Partner's right to privacy. Work within mediated
communication guidelines and try not to stalk social media as this isn't the best
way to know a person. Your Surrogate Partner already has a family and
remember that, they too, are on this journey and deserve privacy.

8. Respect your Surrogate Partner's personality and psychology. Your
Surrogate Partner may be very talkative, engaging and enjoy communication
or she may be an introvert preferring less communication. Try not to attach
judgement, as she may also be from a culture very different to yours and
express emotion differently to you.

9. Be aware of pregnancy milestones. Have compassion for the demands of
pregnancy, both physically, emotionally and hormonally, as your baby is
growing.

10. Support your Surrogate Partner and her privacy during childbirth and try
not to feel excluded Be tolerant of her choice of delivery mode as well as to
pain relief / refusal of pain relief and other medications.

11. Understand that the postpartum period is a delicate one and respect that
your Surrogate Partner may need space for recovery