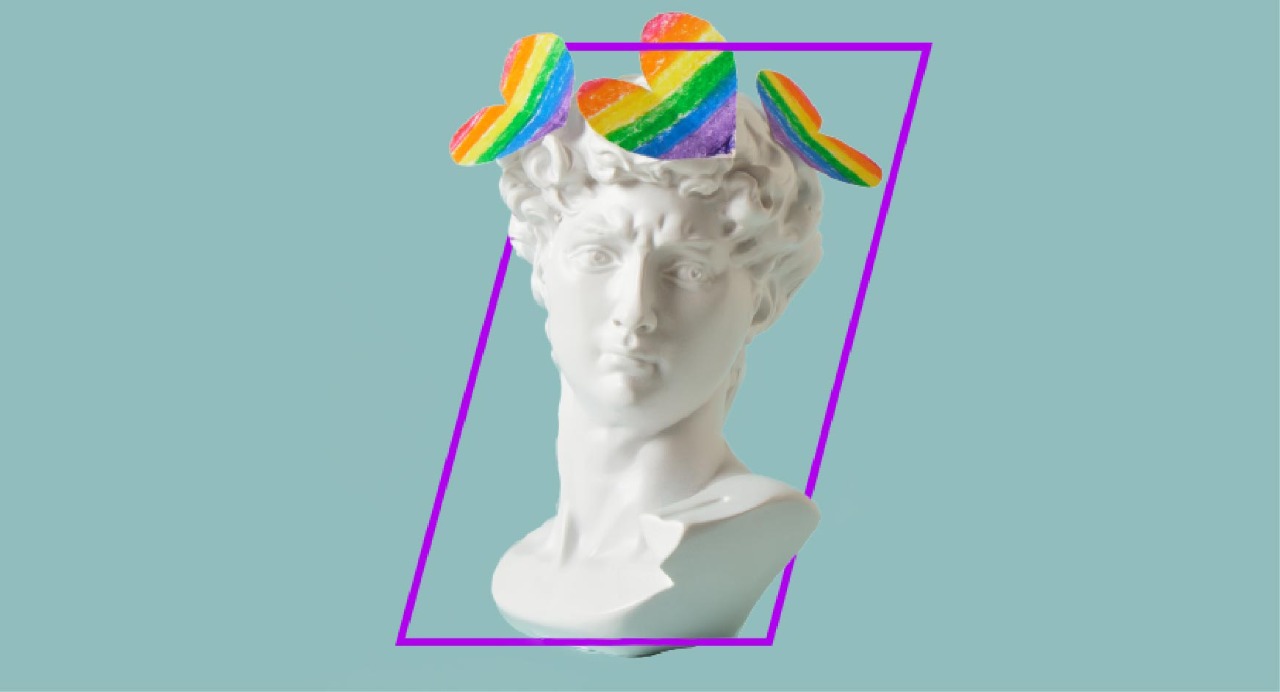 Gay surrogacy is a popular and successful option for many same-sex couples who dream of expanding their families. A child fills up every household with unconditional love, an undying hope for the future and  unending happiness. Gay or not, same-sex couples yearn for the same joy that most of straight couples live with every day of their lives. Gay couples face several obstinate obstacles on their way to securing a family – lack of proper legislation in some countries, the reluctance of surrogate mothers and high costs involved in surrogacy services. This is why you need Be Parent – one of the best surrogacy agencies experienced in full service gay surrogacy – having a team of professionals at your service who support you through this journey is extremely important.  
Gay surrogacy is quickly becoming an option for same sex couples who are considering building a family. Here are some of the reasons why you should be considering surrogacy if you are in a same sex relationship and wish to fulfill your wish of having a child: 
Gay surrogacy is a regulated process and with proper guidance, same sex couples can successfully see the birth of their child.

Gay surrogacy brings together gay families from different parts of the world, which means that you get to meet like-minded people with whom you will be able to share your experiences and find new friends. 

Same-sex surrogacy ensures legal recognition of parentage for both fathers or mothers under all circumstances ensuring fair custody rights in case of divorce or separation. 

Gay Couples have more options when they decide on using a surrogate mother – they can opt for an anonymous egg donor or a known one while some women would prefer carrying a baby for someone close to her heart without disclosing their identity. Gay couples can also choose to hire a gay surrogate mother. 

Gay surrogacy ensures unlimited expansion of the family especially if you are planning to build your own biological family with one or two children or want to adopt later on. Gay surrogacy process is usually shorter than traditional surrogacy – gay couple surrogates are typically younger and healthier, which means less waiting time until pregnancy begins compared to the conventional surrogacy process where all procedures depend upon health condition of the surrogate mother. 

Gay surrogacy process is more cost effective, since Gay couples don't need to go through the cumbersome and expensive IVF procedure. Gay surrogate mothers are generally more affordable compared to non-related surrogate mothers because Gay couples consider the surrogacy journey a spiritual experience rather than just another medical procedure or treatment.
Gay surrogacy costs 
The financial side of surrogacy is one of the main aspects to research if you're considering surrogacy.  Surrogacy for same sex couples is not an exception and there are several important factors to consider when setting a budget for the process. Gay surrogacy costs around 54,000 – 81,000 euros per surrogate pregnancy, including mental health counseling and IVF. 
We know that this number might seem very high for some of same sex couples, so we offer an individual approach to all of them – we can create a special payment system for you to feel comfortable with paying. Plus, with Be Parent, every financial transaction is transparent – there are no hidden fees,  our intended parent see where and when their funds are going! We believe that this financial policy makes gay surrogacy costs less of an obstacle. 
It's important to remember that each case is different from one another, so gay surrogacy costs may not be the same amount as others. For example, if a same sex couple needs to undergo less procedures, surrogacy costs will be lower. As opposed to this, if a couple needs way more counseling, medical help and etc., the costs will be higher. 
How does surrogacy work for gay couples?
Gay couples who decide to build a family with the help of surrogacy begin the process by working closely with an agency. Gay couples can choose to do either open or anonymous surrogacy – this difference is based upon whether the child will be able to know its biological parents once it grows up. Gay couples always get help from their legal adviser when deciding which type of surrogacy to choose. Gay couple surrogates have a choice between traditional and gestational surrogacy . The former implies using the surrogate mother's own eggs while in case of a Gestational Surrogate, Gay Couples use donated eggs from a donor woman/a donor egg bank /an infertile woman who has excess eggs for donation. 
In order for all Gay Parents to understand the surrogacy procedure, Gay Surrogacy agencies like Be Parent help Gay Parents with their surrogacy Journey. Gay intended parents can be at peace knowing that their agency is not only committed to high quality services but also help you keep in touch with your surrogate throughout her pregnancy and with your children once they are born. Gay Couples do not need to worry about anything when working with an experienced surrogate agency – it takes care of all aspects of surrogacy including finding a suitable surrogate mother for you, legal issues involved in same sex surrogacy process, matching surrogate mothers and gay parents , organizing medical procedures and providing emotional support & counseling before and after the birth of your baby.
Who are the people involved in a surrogacy journey?
Intended parents who decide to through a surrogacy journey will work with a big number of people who will do their best to guarantee a final success for them. People involved in a surrogacy journey include:
Intended parent(s)

Surrogacy agency staff

Egg donor

Gestational carrier 

Gestational carrier's OB/GYN

Hospital staff where the carrier will deliver
Screening process of surrogates and egg donors
Surrogates, egg donors and intended parents undergo screening before they are accepted to Be Parent's family. Screening process is extremely important to us, since it allows us to make sure that each party involved in this journey is trustworthy and capable of following through until there is a miracle baby born!
For intended parents, we perform criminal background checks. All intended parents must meet basic requirements for the program, and they should be able to demonstrate an actual need for a surrogate. 

Screening process for egg donors involves tests to evaluate the donor's health, as well as verification of her parenting skills. We also check the donor's family history to ensure that there are no hereditary diseases. Our egg donors are also drug-tested and have a psychological evaluation.

For surrogate mothers, we perform criminal background checks, which includes reviewing their basic information, such as pregnancy history, medical complications as well as testing for communicable diseases. The surrogate must pass a psychological examination to ensure that she is mentally healthy and able to carry out the pregnancy safely under all circumstances. 
What is the relationship between the intended parents and gestational carrier during and after the pregnancy?
Being on great terms with your gestational carrier during the surrogacy process  is very important. Intended parents can get to know their carrier and offer emotional support during the pregnancy, while gestational carriers work closely with intended parents to give them updates on their health and progress. Healthy communication on both ends ensures a successful pregnancy! 
This is why Be Parent prioritizes initiating such a close relationship between intended parents and their carrier, since we understand that surrogacy is not just about delivering a baby. Intended parents need to get to know the surrogate mother and her family in order to guarantee her well-being while she carries out her pregnancy.
There are no legal ties between the intended parent(s) and the gestational carrier after the baby is born, so all parties must agree on any future involvement. Gay surrogacy ensures that both parties have equal rights under law during and after the pregnancy. 
Countries and Legal Considerations for Gay Surrogacy
Unfortunately, same sex surrogacy is not legal in many countries. This may seem off-putting for many gay couples who are eager to have their own baby, but it's important to remember that signing with a caring, professional and entrusted surrogacy agency will solve this problem for you in an instant. 
Today, same sex surrogacy is allowed in Cyprus, Canada, Columbia, Mexico and USA. 
You should also be aware of the legal considerations for gay surrogacy worldwide.  Gay surrogacy is strictly regulated by the states, which means that you need to do your research before deciding on a particular country.  
There are several legal aspects involved with same sex surrogacy in order to protect both parties equally. Gay couples need to make sure that parentage is legally recognized in case of divorce or separation. Gay surrogacy ensures that both fathers and mothers will be legally recognized as parents of the child, regardless of any changes in terms and conditions put forth by either party. Gay couples can also opt for known egg donor and/or surrogate mother – this means that both parties know each other's identity from the outset which reduces the risk of failure. Gay couples can opt for international surrogacy and expand their family by having a surrogate baby of their own in another country, which means that parents and the child will be able to enjoy an international citizenship status. Gay couple surrogacy ensures legal recognition under all circumstances protecting both parties equally during divorce proceedings by ensuring fair custody rights over the child.
Thankfully, Be Parent has an extremely well-developed and widely recognized branch in Cyprus, where gay surrogacy is fully legal and the laws are very flexible! Our number of successful same sex surrogacy stories definitely speaks louder than words, so if you're a gay couple who wants to pursue surrogacy in Cyprus, you can book a consultation with our team. 
If you want to find out more about gay surrogacy, we advise you to contact us so that we can help you understand all the necessary steps involved in it. 
What are the procedures for male couple surrogacy? 
 Gay surrogacy includes several different treatments, depending on the preferences of the involved parties. Gay couple surrogacy is certainly not limited to only one procedure! Gay surrogate dads may undergo IUI or IVF treatment in order to have their own sperm inserted into donor eggs. Gay couples also have the option to mix the gametes of both donors during fertility treatment, in order to create one fertilized egg which will then be inserted into the surrogate mother for gestation. Gay surrogacy ensures that all medical treatments are conducted in a professional manner in order to make sure that there is no risk of complications during your attempts to become parents – this way you can enjoy an easy pregnancy and birth! Gay surrogacy makes sure that your paths are crossed with a caring and devoted surrogate mother who will help you through the entire process. Gay couple surrogacy ensures that you can have an easy pregnancy by ensuring that there are no risk factors involved in the procedure.
How long does the surrogacy process last for same sex couples?
The entire journey typically lasts around 15 to 18 months and consists of three separate parts. The first is the time to find a match with a surrogate. Agencies have different waiting times, but most agencies will match intended parents in about three to six months. After a match, an in-person screening is needed at the IVF clinic; a contract needs to be negotiated and a trust account established, and the surrogate begins medications. This part of the process should take about two to three months.
Why is Be Parent the best choice for Gay Surrogacy?
Here, at Be Parent, we value compassion. We believe that same sex couples know how to raise a child in a loving, caring manner the best, because they had to overcome  obstacles to be able to conceive in the first place. Gay couples are fully devoted and committed parents which is why we provide them with excellent surrogacy services! Pursuing gay surrogacy at Be Parent ensures you will find a surrogate mother who is interested in your vision of creating your own family, so that you can expand it and enjoy a miracle of your own. 
Our team of professionals is extremely experienced in this field. Our agency has been operating for over 4 years, and in this short, but marvelous timeframe we already managed to help more than 210 intended parents! Under our management, 196 babies were born and blessed the lives of their parents, while making us fall in love even deeper in our job.
More importantly, our employees have gone through the same path as you – we know how hard it is when there's a big void in your life that you can't fill naturally, when someone is missing that you need dearly. This is why we do what we do –  to help couples who have been through a similar experience! 
If you're looking for options of same sex surrogacy, you're in the best place – book a session with our team members, feel free to contact us  today!