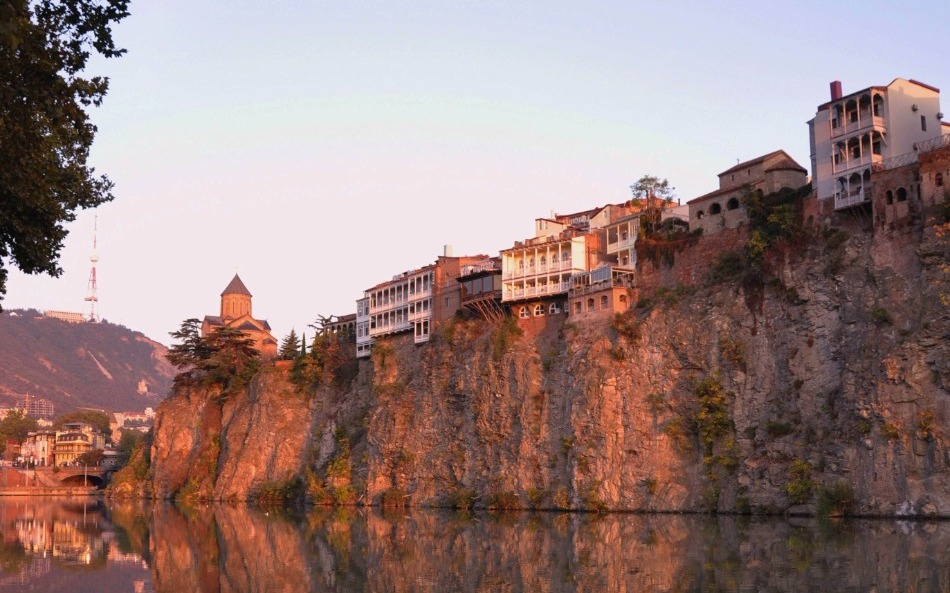 It feels a bit strange to me when surrogacy journeys abroad are promoted with the same touristic feel as winter-break getaways. It's all about creating the family you are hoping for and becoming parents after all. Health, wellness, and legal protection for all parties are really the cornerstones of this venture.
At the same time, a surrogacy journey abroad normally involves at least 2 trips to a birth destination. The first one is to familiarize yourself with the clinic, team, and surrogate partner helping you. On this visit, you could also be depositing your genetic material or undergoing IVF treatment but the overall timeframe is fairly short. The next trip is longer, as you arrive in advance to prepare for your child's birth. This wait is then followed by delivery, post-natal care checkpoints, document issuance, and passport provision for your return home. All these important steps mean you can be more than a month in your baby's birth country.
Your personality, employment / personal schedule, and finances will determine how much time you decide to spend in advance of your baby's birth, in addition to your after-birth exit planning. Some intended parents use this opportunity to explore and get to know the country in which their child is being born. It can be a personal adventure, as well as meaningful detail for your child's birth story one day.
Regardless of where you pursue surrogacy, a reputable agency will have a solid team on hand to help you navigate some of the challenges of landing in a country where the language and customs are unfamiliar to you. Pre-birth jitters and all the planning involved for the new member joining your family can be a lot to manage, without adding culture shock to the table.
Georgia, our main branch location, is a less well-known destination and is often mistaken for the state in the US of the same name. Located in the Caucasus region of Eurasia, Georgia may be small but has had a surprisingly big impact on world culture and history. Here are just a few reasons why you could consider using your time in Georgia to explore and gain an appreciation for this unique country.
Natural beauty: Georgia boasts a wide variety of natural landscapes, from snow-capped peaks of the Caucasus Mountains to lush green valleys and dense forests. Visitors can hike, ski, and even go paragliding in the mountains or enjoy leisurely strolls through the countryside.
Cultural heritage: Georgia has a long and rich history, with influences from both Europe and Asia. Visitors can explore ancient cave cities, medieval fortresses, and beautiful Orthodox churches. The country is also known for its traditional dances, music, and crafts.
Delicious cuisine: Famous for its exquisite food, Georgian cuisine celebrates traditional recipes with fresh, locally-sourced ingredients. Visitors can enjoy dishes such as khinkali (dumplings), khachapuri (cheese bread), and various meat dishes cooked in a traditional clay oven called a 'toné'.
Friendly people: Georgians are known for their hospitality and warmth. Visitors will be welcomed with open arms and treated like family. This hospitality extends to the country's many guesthouses and hotels, which offer modern and cost-effective accommodation.
Affordable prices: Georgia is a relatively inexpensive destination, with reasonably priced accommodation, food, and transportation. This makes it an especially favorable destination for budget-conscious new parents.
Safe destination: Low crime rates and helpful locals, make Georgia a safe destination for tourists. Using common sense and standard traveling precautions, foreigners can explore the country with no excessive safety concerns.
Wine culture: Georgia is the oldest wine-making region in the world, and it has a rich tradition of viniculture. Visitors can tour the country's many vineyards and sample the exciting range of wine produced there.
Adventure and outdoor activities: Whether it's hiking, skiing, paragliding, or rafting, Georgia has plenty to offer adventure-seekers. There are many tour operators that offer organized activities, from easy hikes to more challenging treks. Modern Amenities: While reputed for its rich history and tradition, for visitors looking for familiar amenities, Georgia is remarkably modern in regards to prompt services and creature comforts. From Tbilisi's massive East Point Mall, the Garden Inn Hilton, its elegant flagship Starbucks to its Aerial Tramway, Georgia makes even the most reluctant tourist feel at home