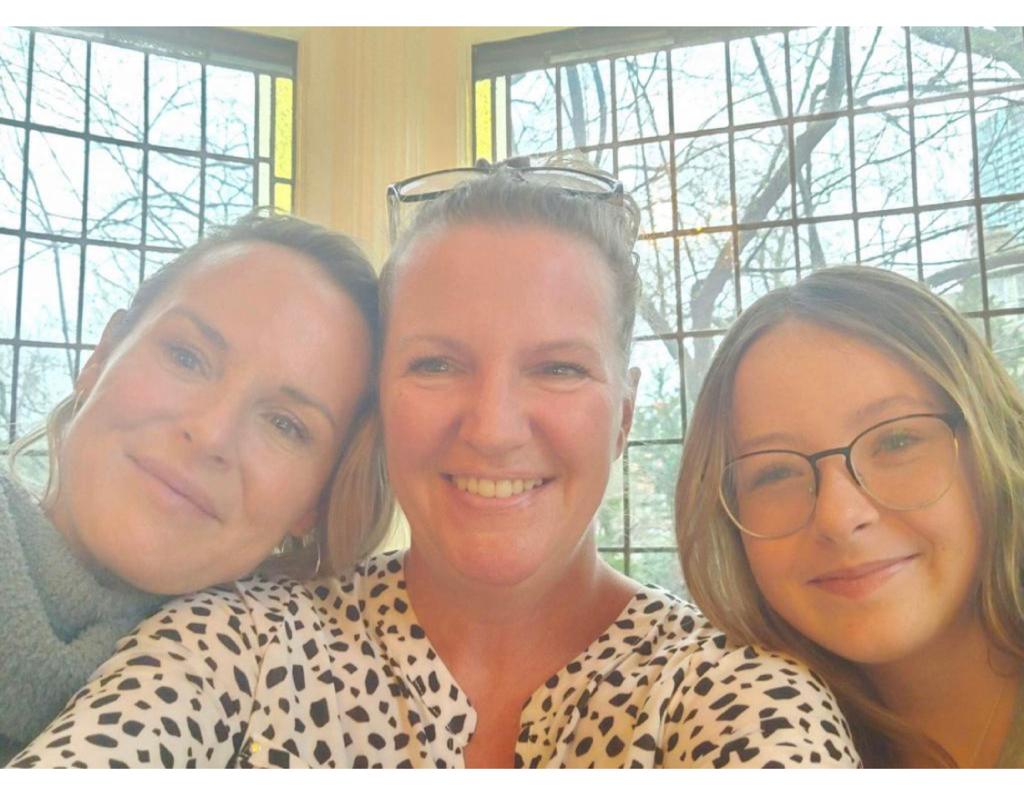 Little did I know my surrogacy journey 13 years ago would change, not only my world on a personal level, but my future professional life as well. It goes without saying the greatest blessing by far was welcoming my youngest daughter to our family but, in hand with the miracle of her arrival, also came a unique insight I would carry forward and ultimately apply in fertility counselling and coordination. 
The intended parents I advise perhaps feel more relaxed knowing I've been in their shoes, but from my side, having been through the surrogacy experience myself has allowed me to develop an effective shorthand when communicating with prospective parents. Several years behind me now, I can still clearly pinpoint all the moments of fear, excitement, disappointment, hope, and gratitude that I felt, which feature in my current patients' journeys too. 
My youngest daughter's birth story was recounted from Day 1. Discussed as she sat in her high-chair and shared openly if ever questioned where she was born. There was no official revelation – she just grew up always knowing. I personally believe that children internalize the messages we project – whether overtly or covertly – and her father and I wanted to ensure that she and her sister, perceived her birth through the same proud and loving lens that we did. For me, children are their own unique beings. They are in our care for their formative years, where we are given a brief window to expose them to our beliefs and values, with the goal that they will carve their own path in the world and develop their own code of ethics. It's important to mention here, that when I counsel intended parents on how to broach the surrogate-parent relationship I always qualify that this is a personal choice, from both sides; there is no right or wrong point-of-view. Equally, how surrogacy is relayed within a family, as children grow and come of age is also deeply individual. 
While planning a recent and very overdue trip home to our native country (and plotting a spreadsheet of all the family and friends we needed to squeeze in and see after so many years), my daughter casually asked me if we would also be meeting J, her surrogate carrier. Keep in mind, J and I had a warm relationship during our journey but only sporadic communication in the last 10 years, winding down to Christmas cards and birthday messages. The last time my daughter saw her she was only a few months old. This wasn't by design really; just a result of distance and busy schedules. Initially, maybe there was a bit of trepidation in how to manage such a special relationship, but mostly, our lives just both developed, widened past the incredible experience we had shared, by the raising of our respective families and new major life turns.
 My daughter's question may have taken me by surprise; but to her, was the most natural thing in the world. Around this time I happened to be searching for new office decor and noticed how heavily circles play in fertility and IVF. From monthly cycles and embryonic development to round pregnant figures and the circle of life – they are everywhere. This circular theme resonated and I thought, similarly, a reunion with J on our trip home would mark a full circle to our surrogacy journey. 
Introducing my daughter to the woman who helped give her life turned out to be a top 10 memory for me and, I hope too for my girls, but I did have some apprehension ahead of time. I felt like J had passed me a baton on my daughter's birthday, trusting us to raise this little girl in a way befitting all the efforts she and her family had made on our behalf. I wondered if she would think I had been a good enough mum and prayed my daughter wouldn't be glued to her phone and for that day display all her good manners for J to see. During the matching process, I remembered J had her personal reasons and had been looking to help a 'stable and happy couple'. We definitely qualified back then but in the years that followed had since divorced. Would she be disappointed? Or wished she had helped a couple that managed to stay together instead? Funnily, I didn't have any hesitation about my daughter feeling divided loyalties. This is the most common fear I address with intended mothers every day – that their child will feel conflicted as to who their 'real' mother is. My daughter saw J in the very same way we did, and how we had spoken candidly about her in our home – as an exceptional human, with a big heart who helped us when nothing and no-one else could. 
Somehow, J hadn't aged a day; only her grown children gave away that it had been 13 years since we last laid eyes on each other. My worries melted away almost immediately and there was an easy comfort that took over and pushed our afternoon visit well into the night. It was a perfect day in it's absolute imperfection. My daughter was her normal teenage-self; not polished or on show as I had foolishly hoped, instead her lack of inhibition with J and her family made me proud. Her security shone through. Secure in her family, her birth story and my place in her heart. My daughter met the surrogate who birthed her with the same ease as any old friend we had reunited with on our trip so far. 
Beyond my daughter's composure, I was most of all surprised by how meaningful the surrogacy experience had, in turn, been to J. Intended mothers often feel enormous guilt, as though they 'failed' nature's design as life-givers, all the while watching the harsh physical demands of pregnancy play out from the sidelines and powerless to help. The gratitude they feel to their surrogate partner can downplay the significance a journey can also hold from the gestational carrier's side. J had thoughtful gifts, funny stories to share from her pregnancy and had kept albums from our journey that I saw for the very first time. Her husband and children had been by her side and made memories of their own during her pregnancy – all pages in their own family history. 
Intended parents speak of surrogacy being an all-encompassing time. They join online groups, research their decisions, meet with agencies and clinics, gather documents and prepare. Most of their conversation, over the span of months, and sometimes years, is consumed with surrogacy talk. I always tell them that it's to be expected but once their baby arrives, this overwhelming and compelling time gradually dims, eclipsed by the vibrance of life-long parenthood and all it's joys and trials. In our case, revisiting our surrogacy journey after a decade and catching up with J and her family was a delight and really put this into perspective. That day, like an old favourite song or the many circles adorning my office, brought us all right back to the beginning.
'A woman is the full circle – within her is the power to create, nurture and transform' – Diane Mariechild.