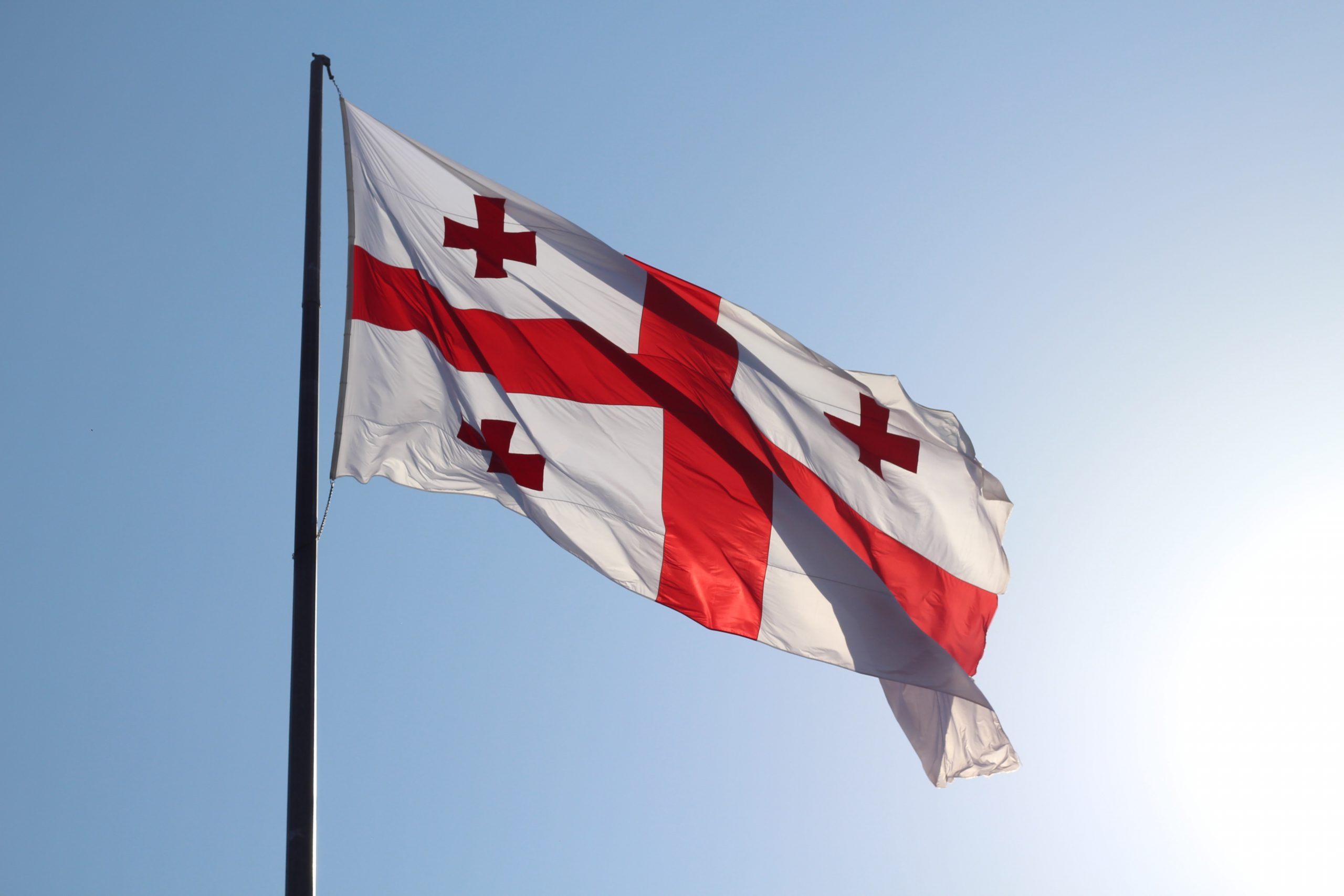 Regulations about surrogacy in Georgia are quite flexible, which makes the country one of
the greatest destinations for surrogacy and IVF also. Since 1997, when surrogacy became
legal in Georgia, laws surrounding this matter have become way more advanced and fit for foreign
intended parents. By today's constitution, Georgian law allows for altruistic as well as
commercial surrogacy.
By the laws, egg and sperm donations are allowed if the couple needs these options. In Georgia, the donor
identity is disclosed to the intended parents. Here at Be Parent we have our own egg donor database, so we can
provide wide range of egg donors, including Caucasian(Nordic European), Caucasian (Mediterranean European), Asian, African
and Jewish egg donors, upon request.
According to Georgian laws, the birth certificate will be issued within 5 business days following the birth
of the child and the names of intended parents will be placed on the birth certificate, which
excludes any future issues. The intended parents don't need to have signed consent from the
surrogate in order to be named as the legal parents of the baby– unlike some countries that
require the surrogate to relinquish her rights upon the birth of the child.
Even though the laws regarding surrogacy are near perfect in Georgia, there has been a big
change in regulations recently. To be exact, since 2020, intended parents that wish to pursue
surrogacy in Georgia have to be married or have been living in extramarital relationship for at
least a year prior to addressing the surrogacy procedure. But, if the couple doesn't have a
marriage certificate, there a list of documents which are acceptable for a surrogacy journey in
Georgia.
Recommendations regarding certification of surrogacy
There are several documents you need to have on you if you want to pursue surrogacy in Georgia without any complications. We strongly advice all intended parents to gather all of these documents beforehand.
–
Proof
of
marriage
issued
by
a
religious
organization
and/or
representative
of
any
confession.
At
the
same
time,
from
the
viewpoint
of
religion,
the
fact
of
marriage
must
have
occurred
at
least a year ago;
–
Document
from
a
respective
financial
organization
or
a
notarized
agreement
confirming
the
couple's
joint
credit/pecuniary
obligations.
These
obligations
must
have
arisen
at
least
a
year
ago;
–
Agreement
on
Extracorporeal
Fertilization
[Surrogacy]
concluded
at
least
a
year
ago,
according to the legislation effective as of the date of signature of the agreement;
–
Certificate
issued
by
a
bank
confirming
the
couple's
joint
bank
account
active
for
at
least
a
year and showing transactions performed jointly and/or separately by the couple;
– Existence of the couple's common child which is confirmed by the birth certificate;
The court acts confirming the facts of the couple's living together or sharing a common household for at least a year;
–
The
fact
of
the
couple's
living
at
the
same
address
for
at
least
a
year
which
is
confirmed
by
duly certified agreements [for example, rent agreements] which have not expired year;
– Duly notarized marriage contract between the couple made at least a year ago;
–
Certificate
from
a
medical
institution
confirming
information
about
the
ineffective
treatment
of
the couple for the purpose of having a child and showing the situation of at least a year;
–
Other
public
documents
issued
in
the
foreign
country
which
are
not
included
in
the
list
but
establish the couple's cohabitation in fact by their content;
–
Any
document
issued
in
the
foreign
country
must
be
submitted
in
a
legalized
and/or
apostilled
form.
A.B.A- Always Be Apostiling
What is a Power of Attorney used for?
According to Georgian legislations, we have to sign surrogacy contract before embryo
transfer. Surrogacy contract is signed by the surrogate mother, the egg donor (if egg donor was
used) and the intended parents. Since, most of the time IPs are not in Georgia at the embryo
transfer, we ask our IPs to give us power of attorney. This is one of the most important documents
in surrogacy journey, because without POA, we can't do much. With power of attorney, you are
giving us right to sign contract about surrogacy and egg donation on behalf of you, to
represent you at Georgian justice service hall, civil registry and medical institutions.
Everything about surrogate mothers:
–
Social-economical background, Family support
–
Surrogate mothers for Australian Citizens
–
Communication with surrogate mother
–
After birth care of surrogate mothers
There are many conspiracy theories regarding surrogate mothers. The most popular ones that
probably each of us have heard is that women who decide to become surrogate mothers are
usually very poor, can't support themselves or their children, and carrying another couple's
baby seems like a last resort for them.
Another popular presumption about these heroic women are that they never have the support
of their family, their partners, or society. We're glad to be able to say that in our case, these
assumptions are completely untrue – Be Parent has many requirements for surrogate mothers,
which demands that women must be financially stable on their own and being a surrogate
must not be their only source of income. In addition to that, they must lead a stable and
responsible lifestyle, be content with the direction their life is heading to and surrogacy
must have a symbolic, special meaning to them. We're looking for women who have full
support of their family members and partners/husbands. Also, the surrogate and her partner/
or in Australian case primary support person must agree to participate in a social work
screening.
We believe that surrogates who have their life figured out and are supported by their
surrounding people will have successful pregnancy and give birth to healthy, happy children.
After the matching process with surrogate mothers, our team organizes video meetings
between the two parties. We will also organize group chat between IP and SM, so they can
develop connections during the pregnancy.
The maximum number of embryos per transfer is two embryos. Healthy embryo transfer is
followed by the pregnancy stage, which is usually the longest step in your surrogacy journey.
During this step, you'll continue to develop a strong bond with the surrogate mother, as we
update you on the pregnancy development. Intended parents are updated after each
ultrasound check-in and appointment the surrogate might have to take, with reports, photos
and videos. Besides this update, after we move to pregnancy stage, your surrogate mother
will have an appointed nurse from Be Parent team, who will do weekly basis check-ups with
surrogate mother and you will get weekly reports from nurses as well. This surrogacy
process and timeline overview give parents an idea of what makes up a surrogacy journey
and they are fully invested in their baby's growth.
Our surrogate mothers are taken care of by professionals during their pregnancy, but we
value their health and wellbeing to the point to look after them postpartum, ensure that both their
mental and physical health is in perfect condition. This is why our agency stands out from
many others – with us, intended parents and surrogate mothers are treated utmost respect and
care.
Your favorite part: Exit Process
When we reach 6 months of pregnancy, we ask our intended parents to start preparing all the
necessary documents for their particular embassy, and from our side, legal team
representative will provide all required documents, in order to save time after the birth of the magical baby!
While we are waiting for passport of your baby(ies), our team representative will help our intended parents with
baby's doctor appointments, if they need assistance, a nanny will be provided to them. After discharge
from maternity clinic, our team will invite our dear intended parents and their baby for our welcome party and say farewell to them with love and blessings!
So, if you've decided to pursue surrogacy in the best destination possible, you can contact our consultants right away!