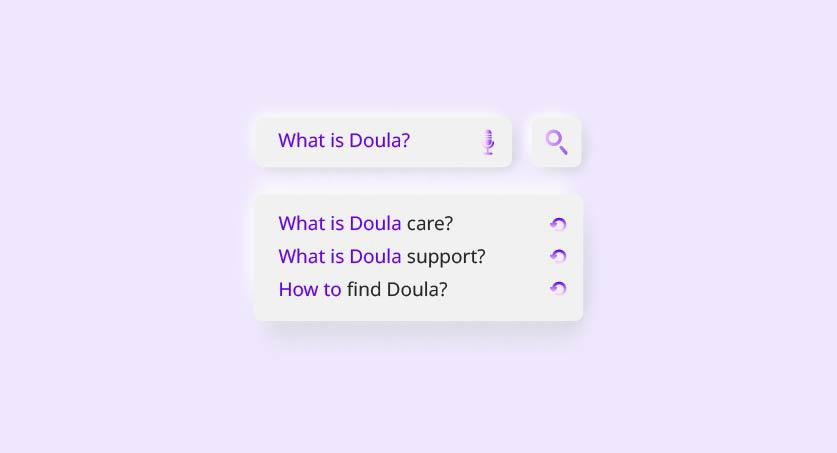 You may be asking yourself, what is a doula, and do I need one?
To help you choose it is important to understand the role of a doula during pregnancy, childbirth, and beyond, and how the support provided can make all the difference in your childbirth and childcare experience.
A doula provides parents with a continuous presence of support, reassurance, encouragement, and choices. A doula is a person that is trained to provide information, emotional support, and physical comfort to families during pregnancy, childbirth, and postnatal.
We believe that all parents should feel prepared and confident about the birth and care of their baby, on a practical and emotional level, but also in a tailor-made way that makes sense to them and fits their needs and wants.
At Be Parent, we have our very own doula who is also a nurse and parent herself. We knew, as always, we wanted to give our clients the very best, so we found it, our surro-doula, Nurse Claire.
Since we introduced the role and care of a doula into our client's journey, we have seen incredible results, highlighting the need for all parents to be able to benefit from, and enjoy, such support.
Here are a few of the benefits a doula can provide for parents welcoming their baby through surrogacy.
An experienced and dedicated doula for your families' feelings and preferences… At Be Parent, we encourage our clients to create a 'Birth & Baby' preference plan with their doula. This plan can create many pathways for parental learning and preference possibilities and understanding. The birth plan could include 'bonding time 'pictures' 'skin to skin' and so on. A doula is a motivational coach that understands empathy, provides information, and continuous supports the parents.
A doula can provide you with a pre-birth understanding of how your baby may be born… 
Your baby, your precious, long-awaited child has its own first journey to make, the journey of birth. We like our clients to be aware of how babies are born before birth so they can understand their baby's journey after birth.
A doula can introduce you to parental choices and decision-making as newborn parents… 
From diapers to family outings, newborn parents have many choices and new experiences ahead. Be Parent has written its very own parental course, presented by our doula and designed for new parents, it gives parents the chance to ask questions and begin their own explorations as they navigate through parenthood.
A doula can offer a practical guide to preparing for the wants and needs of your newborn baby… 
The newborn baby changes week by week as do their needs, appearance, and behavior. Playing and keeping up is all part of the parental learning curve and could very well be boosting parental baby bonding. Antenatal classes help parents to recognize and prioritize their babies' cries, needs, and wants, and this will make dealing with them less stressful and easier when the baby arrives.
These are just some of the ways our surro-doula Nurse Claire can support you during your parenthood journey. There to support you and listen to your needs.
Testimony from our parents about the care of surro-doula Nurse Claire, we couldn't be happier for this family! 
"As first-time parents, getting a baby seemed a bit overwhelming. There are so many things to learn: feeding, clothing, health care, diapers, etc. Fortunately, the surro-doula gave us the introduction and support we needed. She gave to-the-point lessons, and answers that have been helpful and reassuring both before and after birth."